I checked in here today expecting very little considering that I have given my site and blog so little attention lately. I was shocked to find that y'all are still coming and checking in. Between the efforts to make new work, and sell work, and of course take care of my family have been keeping me from posting much.
Now that school has begun again I find myself with a bit of breathing space, and I hope to get back to writing about my work and sharing it here.
To begin the catching up I want to share some work that I have made for an adventure this August. A very good friend of mine asked me to join her as a vendor at the Mid-South Renaissance Faire. Meg and I met as freshman at RISD 20+ years ago. We have studied, traveled, roomed, and worked together during our friendship. I had never been to a Renaissance festival and definitely take a quieter path through life but I was willing to join her in full regaliaed fun. She and her mother spent a year making beautiful floral crowns for the the faire and I brought my hobby animals, butterfly crowns, and new masks to the booth.
I discovered an amazing ETSY shop called oxeyedaisey. She sells mask patterns, and they are incredible. The design work is beautiful and they instructions are very well written. You can follow the link imbedded in her name to see her shop. With her permission, I made felt masks to sell at the Faire and will keep them in my regular inventory. My personal favorite is the CHICKEN! Yes, it is so good it gets all caps.
In addition to chickens, I made wolves, bears, cats, and dragons.
In addition to the masks, I brought a stable full of hobby horses and stick animals. My stable has become quite diverse. I added elephants (pole pachyderms) and stick dragons to the stalls.
I'll have more about these very soon.
The Faire was great fun. The weather was against us bringing drenching rain, ankle deep mud, and then sweltering heat. Which is all to say, that it was completely typical for August in Memphis. I brought my girls by to see the Queen, the jousts, the fairy court, the extravaganza, and to my youngest daughter's delight, the pink pony.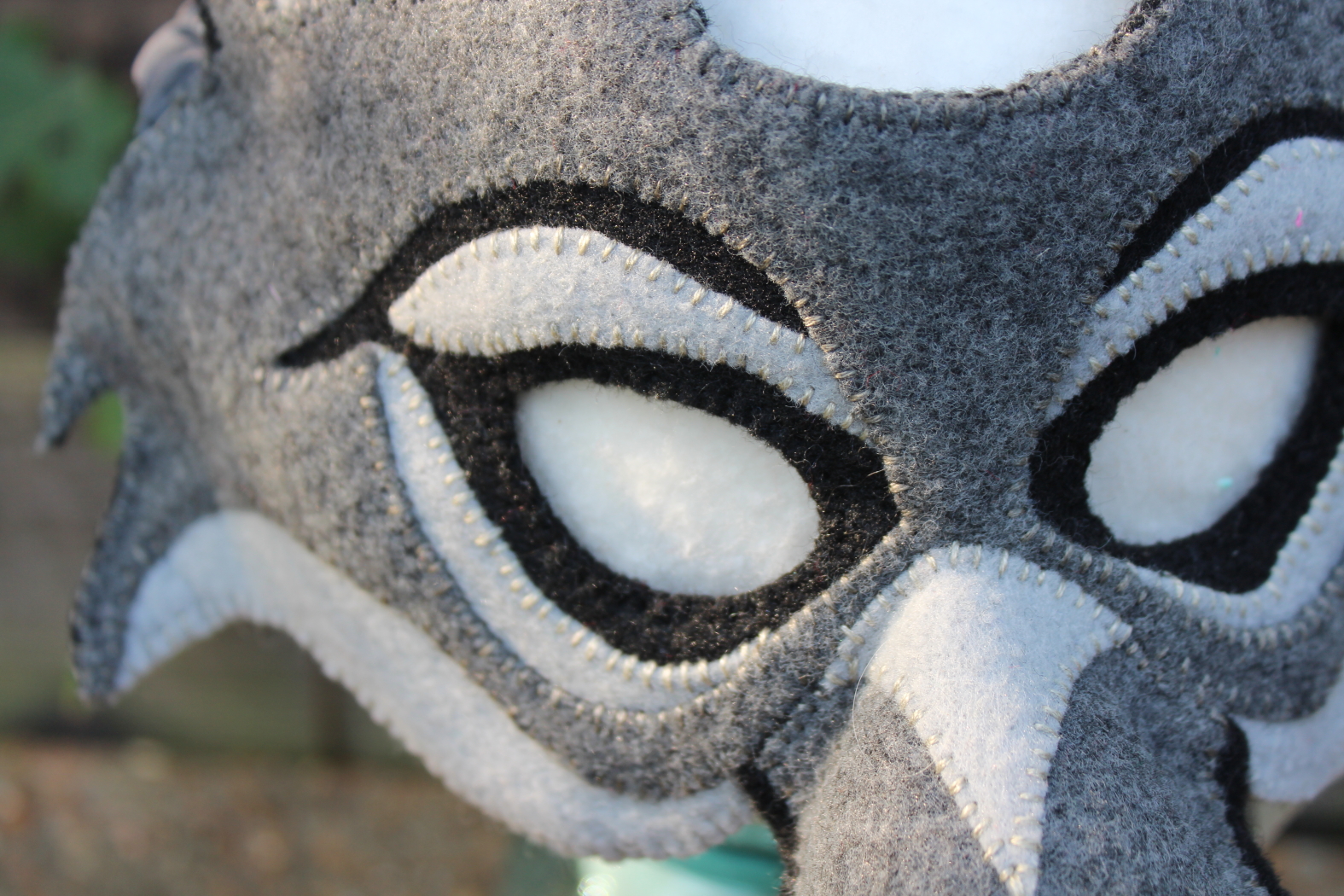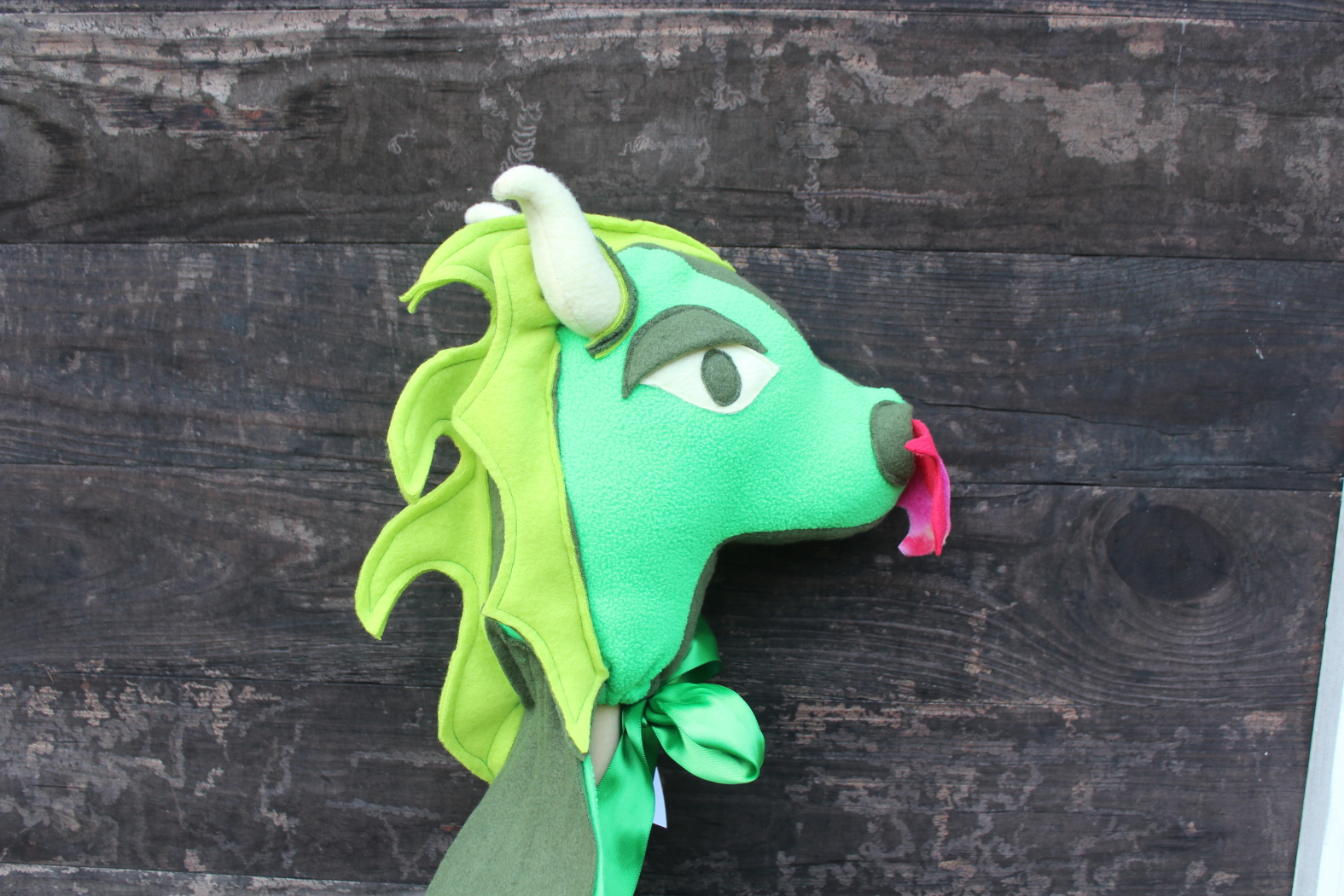 Some of the new work came back home and is now in my ETSY shop.
Here are a few shots of the fair itself.